SMSFs reminded on cryptocurrency risks as marketing intensifies
With cryptocurrency open to market manipulation and other risks, SMSF professionals play an essential role in educating clients, said a digital innovation expert.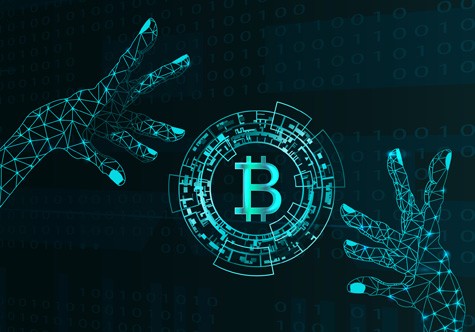 Peter Williams, chief edge officer, Centre for the Edge at Deloitte Australia, said that with Australians being inundated with ads for cryptocurrency, there are concerns that individuals, including SMSF trustees, may lose large amounts of money in what is a highly speculative market.
"If you're using social media, you're getting crypto ads at you everywhere, they're at the footy and [everywhere else], and it really worries me," said Mr Williams speaking at the SMSF Association National Conference last week.
"There are opportunities for market manipulation such as pump and dump. We saw it in 2017 with the initial coin offerings, and we're seeing it now with 19,000 coins."
Mr Williams said SMSF clients are likely already approaching their adviser about investing SMSF money into these sorts of investments.
"It is highly speculative. Can you make returns on it? Maybe, if you get into the right thing at the right time, but chances are you're going to fall foul of the greater fool theory," he cautioned.
"We don't want people losing everything. There may be a guy in the Netherlands that sold his house, put it all into bitcoin and made $20 million, but there's also a guy in New Zealand who sold his house and bought it at $80,000, and it's dropped to $40,000, and now he's in deep trouble.
"Clients can maybe have a play if they can afford to lose it, but there's a real danger."
Mr Williams noted the recent spike of meme coin Shiba Inu in November last year, which plummeted in value over December and January.
While the government is making moves to introduce licensing and custody requirements for digital currency exchanges, Mr Williams pointed out that this will only apply to service providers here in Australia.
In December last year, the government released the consultation paper, Crypto asset secondary service providers: Licensing and custody requirements.
The consultation paper explores what the minimum standards of conduct should be for crypto-asset secondary service providers and safeguards for consumers.
"The issue is that for most of the punters that you deal with, [they're] global, so you can regulate in Australia, and maybe it'll be safer, but maybe not," he stated.
"With all this tech and digital stuff, there's going to be a lot of utopians telling you that it's all good and it's all freedom. Your job is to be able to cut through that and say, 'yes, it's interesting, but don't bet your life on it.
"People are going to get sucked into these different worlds and all the utopia. As an industry, you need to say, 'you know what, we can give you a financial freedom that you're not going to get by investing all your life savings in an [NFT]."
Miranda Brownlee
27 April 2022
smsfadviser.com